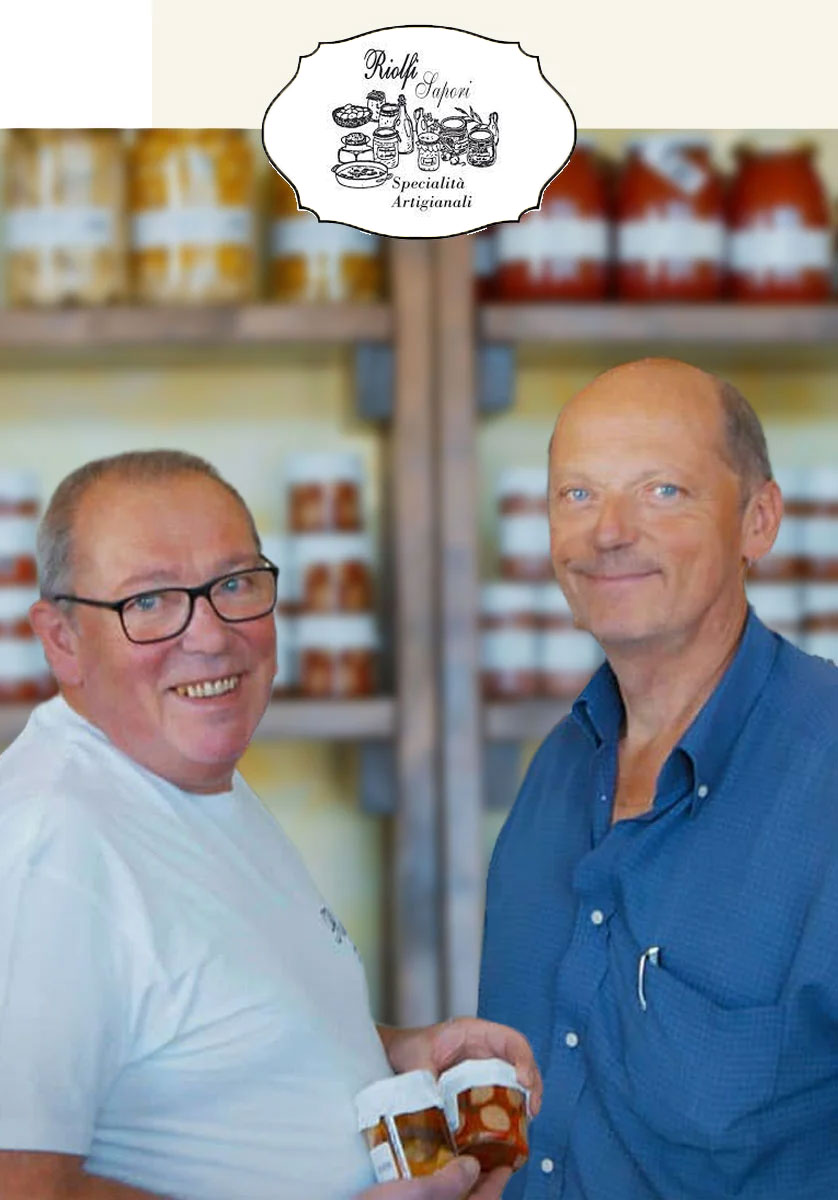 The roots of our history are family traditions.
A family company with a passion for conservation passed on over time in a world where modernity and tradition come together.
The role of the Piedmontese tradition has always been very important especially because Giorgio and Mauro Riolfi, since children, spent a lot of time at the home of grandmother Talina, in the hills of Canella. 
As usual, in the months when the vegetable was abundant, it was put away to be preserved and eaten in the following seasons. 
The only methods of preservation were natural ones such as salt and wine vinegar. Raised with these values, the Riolfi brothers, in 1985, opened a small laboratory in the center of Canelli, and began to prepare sauces and preserves in glass jars.
Artisan producers since 1985
The workshop is born
At that time our area was going through golden years, the economy was finally waking up and the products, thanks to the fact that they were the same as those prepared at home, began to be increasingly in demand. By 1990 the business had already fully started.
Flooding
Unfortunately, in November 1994, Canelli was flooded by the Belbo stream. The water swept away objects and designs, and the small laboratory was destroyed. However the products were so good that they were also bought dirty with mud. 
From that moment began the research for a new laboratory and in 1998 the brothers found a land for sale in Castelnuovo Calcea so began construction work.
New life
The year 2000 was as beautiful as it was complicated, as the company, with the help of some faithful workers, began moving from a small warehouse in Canelli to a new and well-structured laboratory, with various departments for the processing of every type of food, from vegetables to fish and meat. 
In the following years they created more and more products, but always prepared in the same way, by hand and without using preservatives like dear old grandmother.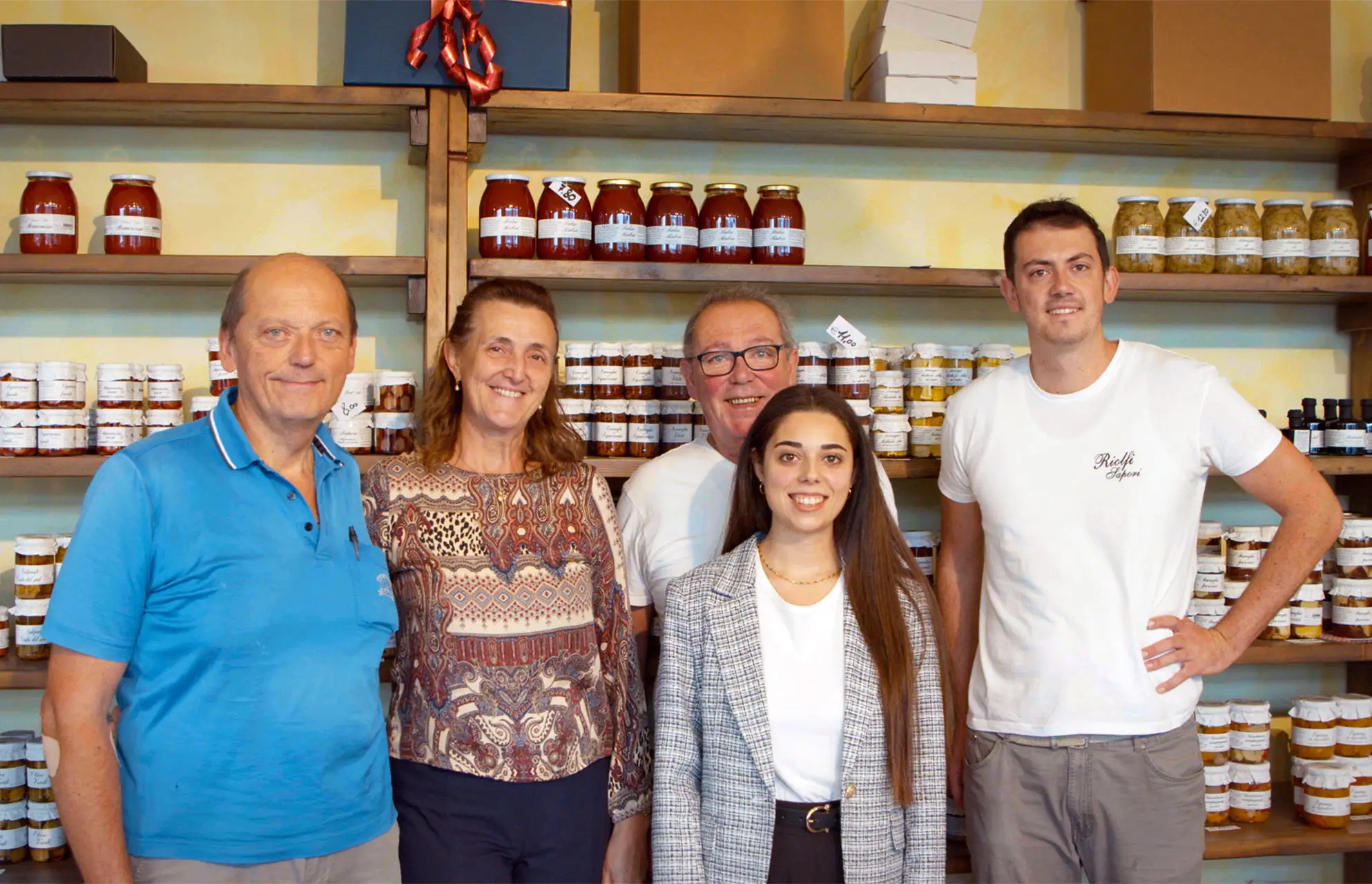 Our philosophy
Craftsmanship and constant research on quality

We are working products by hand one by one as we used to do.
Our raw materials come from farmers chosen, harvested and washed with care, prepared with love at every stage. Each recipe is made following tradition, with only the essential ingredients or at most a little vinegar when you need to store. Some processes are still carried out by hand, such as peppers, stuffed and put in jars by our boys as they used to. Because tradition for us is really synonymous with quality and genuineness.